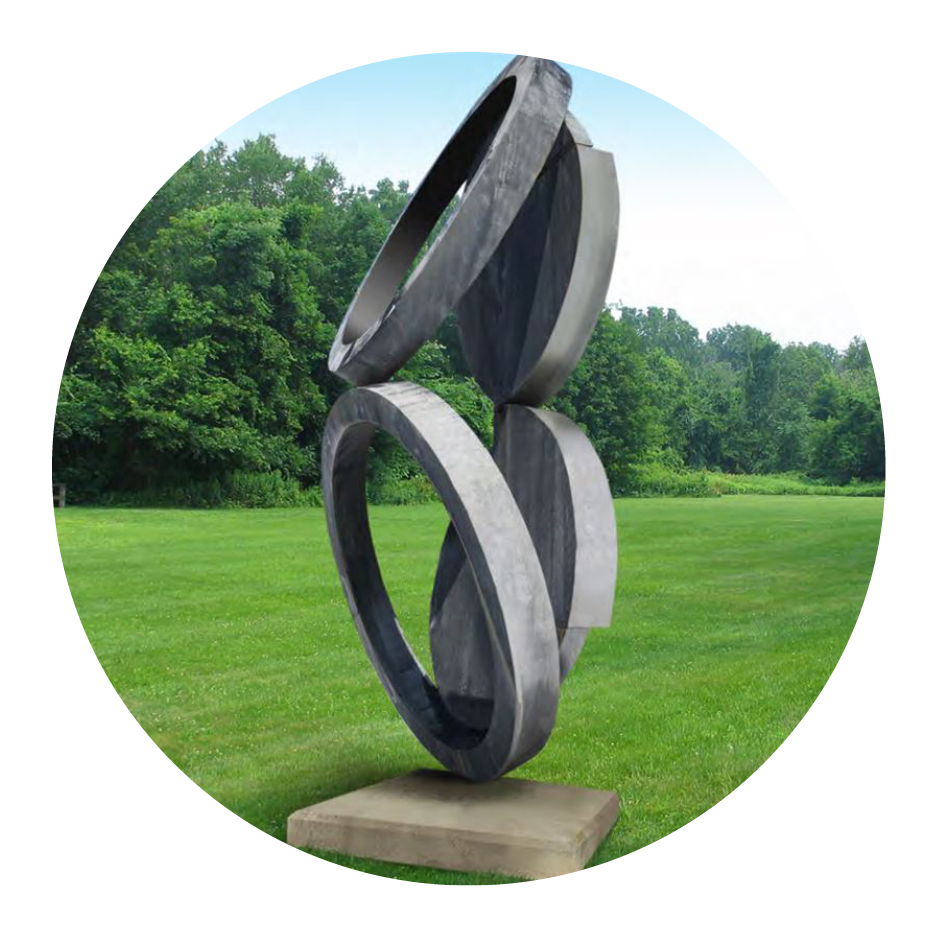 Allegheny County and the City of Pittsburgh's RADical ImPAct project encourages people to reimagine the way they interact with and enjoy public art in parks.
Grantees
Allegheny County Parks and City of Pittsburgh Parks
Grant Amount
$1,500,000
Project
Allegheny County Parks and the City of Pittsburgh Parks join forces to highlight the symbiotic relationship between art and parks. Their project, Art in Parks, will encourage the public to reimagine the way they interact with and enjoy public art in park spaces.
Allegheny County will enhance Hartwood Acres Park through the creation of a sculpture garden near the Hartwood Acres Mansion grounds.
The City of Pittsburgh will solicit proposals for monumental signature large-scale interactive public works of art in each of the five RAD parks within the city.
Progress
County Parks
The Allegheny County Parks Foundation is working with the County on the restoration and relocation of 12 existing sculptures and the commission of one brand new sculpture for the Hartwood Acres Sculpture Garden.
On June 1, 2021, County Executive Rich Fitzgerald along with leaders and officials from the County, the Parks Foundation, and RAD held a ceremonial groundbreaking for the Sculpture Garden at Hartwood Acres. Dee Briggs was announced as the local artist commissioned to create a new piece for the garden which was installed in 2022. Work on the grounds will be completed in the spring and will feature ADA-accessible walkways that wind through the park's lawns to link the sculptures, along with LED lighting and native landscaping.
An additional feature of the Sculpture Garden at Hartwood Acres will be Suffragist Grove – a stand of trees dedicated on August 18, 2020, the 100th anniversary of the ratification of the 19th Amendment, which gave women the right to vote. Hartwood Acres was selected as the site because Mary Flinn Lawrence, who owned the mansion with her husband before it was acquired by Allegheny County, had a long history of advocating for women's voting rights. Click here to learn more about Suffragist Grove.
City Parks
The City of Pittsburgh has announced the eight artists and teams selected to create high-impact permanent public art installations in the five RAD parks throughout the city. The eight artists were chosen from a field of 74 applicants from all over the world; five have Pittsburgh connections. The selected artists are collaborating with the City on site selection, design, and installation. Read more about the artists here.
Community engagement, as a critical component of design development, is ongoing both virtually and in the parks. Final concepts have been reviewed and approved by the Art Commission. Sequencing and implementation of each project will be staggered, depending on project complexity and weather constraints.
Press
Pittsburgh City Paper - Jan. 11, 2022
Pittsburgh City Paper - July 8, 2021
NEXTpittsburgh - June 2, 2021
TribLive - June 2, 2021
NEXTpittsburgh - March 11, 2021
Pittsburgh Magazine - March 8, 2021
TribLive - February 27, 2021
WESA - February 26, 2021
Pittsburgh City Paper - February 24, 2021
Pittsburgh Post-Gazette - November 6, 2020