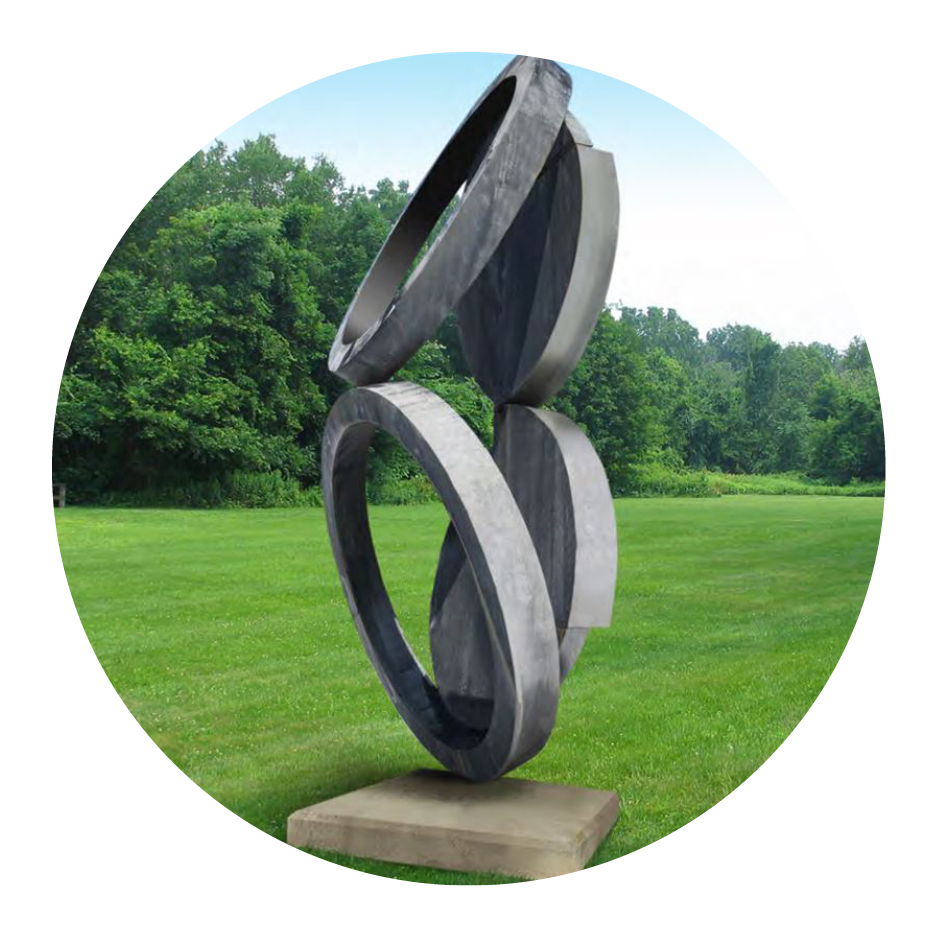 Allegheny County and the City of Pittsburgh's RADical ImPAct project encourages people to reimagine the way they interact with and enjoy public art in parks.
Grantees
Allegheny County Parks and City of Pittsburgh Parks
Grant Amount
$1,500,000
Project
Allegheny County Parks and the City of Pittsburgh Parks join forces to highlight the symbiotic relationship between art and parks. Their project, Art in Parks, will encourage the public to reimagine the way they interact with and enjoy public art in park spaces.
Allegheny County will enhance Hartwood Acres Park through the creation of a sculpture garden near the Hartwood Acres Mansion grounds.
The City of Pittsburgh will solicit proposals for monumental signature large-sclae interactive public works of art in each of the five RAD parks within the city.
Progress
County Parks
January 2021 Update: The conservation of Ring Series #5 by sculptor Fletcher Benton is underway at McKay Lodge Conservation Laboratory, Inc. in Ohio. But unlike the other sculptures that have been conserved by these experts for placement in the Sculpture Garden at Hartwood Acres, this piece is posing a particular challenge.
Taking the sculpture off site for conservation required the piece to be removed from its original foundation which was installed in the 1980s. Part of the conservation process has been to design and construct a whole new anchoring system on the bottom of the piece so it can be reinstalled into a brand new foundation. Look for Ring Series #5 to be transported back to Hartwood Acres and permanently installed in its new location in the spring.
City Parks
While the City's team experienced some Covid-related delays, they have been working on the back end to refine their procurement process. They are currently exploring ways to broadcast opportunities differently, identify pre-qualified artists in our region, and ensure equity in this important public art opportunity which will impact the City and our Pittsburgh public art landscape for years to come. Stay tuned for more news in March 2021!
Press
Pittsburgh Post-Gazette - November 6, 2020