In addition to operating and capital grants, RAD also makes available Connection Grants and Accessibility & Inclusion Grants. Applications are accepted on a rolling basis from organizations that currently receive RAD funding. Current RAD assets are encouraged to review the guidelines below and reach out to a program officer before applying.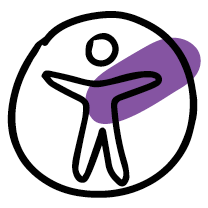 Connection Grant
INVESTMENTS
$2.74M
Accessibility & Inclusion
INVESTMENTS
$674,021
Projects Funded
SINCE 2009
66
---
Connection Grants
RAD is interested in fostering cost-saving connections between and among regional assets to ensure assets' long-term sustainability. To encourage those connections, RAD has established a Connection Grant program.
The goal of this program is to support the implementation of new, long-term efforts that will promote efficiency through structural/operational change and will result in revenue enhancement, cost savings, and/or reduced professional costs through sharing. These efforts will be sustained and will enhance programming for an extended period of time or permanently.
Connection Grants are one-time grants designed to assist directly in the implementation of new connections between or among assets that include at least one of the following:
Actual merger or consolidation of assets that will result in a reduction of overhead costs or that will otherwise sustain the assets' level of service to the community.
Agreements between or among assets to share a significant portion of administrative/operational costs and/or facilities for a minimum of three years.
Collaborative projects expected to result in long-term, demonstrated and defined revenue enhancement and/or expenditure control.
---
Accessibility & Inclusion Grants
As a part of its Regional Assets are for Everyone initiative, launched in 2014, RAD is accepting Accessibility & Inclusion grant applications for projects that will have a long-term benefit toward enhancing opportunities for those with physical and cognitive challenges to enjoy the benefits of asset programming. See the ADA National Network's guidelines for writing about people with disabilities.
RAD defines Accessibility as the equitable access given to everyone of all abilities and experiences. Accessibility encompasses the broader meanings of compliance and refers to how assets proactively and intentionally make space for all people, including those with cognitive and physical disabilities.
RAD defines Inclusion as involvement, empowerment, and recognition of the inherent worth and dignity of all people. An inclusive environment promotes and sustains a sense of belonging, provides equal access to opportunities and resources, and allows all people, including those with physical and cognitive disabilities, to participate fully. Inclusion is action-based and requires continued efforts.
These project grants are meant as one-time investments in facilities, equipment, or program development. The kinds of projects that will be considered include:
Improvements that foster inclusion and lead to an overall welcoming experience for those with physical and cognitive challenges
Changes to facilities including exhibits and signage
Purchase or installation of equipment for hearing or sight assistance
Projects to improve communication and marketing such as website accessibility enhancements
---
Application Deadlines:
Before submitting an application, projects must be discussed with a RAD program officer by either submitting a proposal letter or scheduling a call. All funding decisions must be voted on and approved by the RAD Board at one of its quarterly meetings.
Applications will be accepted on a rolling basis. In order to anticipate funding decisions, RAD suggests submitting applications by:
February 14, 2022
For consideration at the 2022 2nd Quarter Board Meeting
October 10, 2022
For consideration at the 2022 4th Quarter Board Meeting
Note: If applicants are applying with partner organizations that are not current RAD Assets, those organizations must complete the Requirements for Non-RAD Asset Partners.