RAD Transformative Community Library Fund
In 2022, RAD introduced a new multi-million-dollar fund for libraries that serve distressed municipalities. Eligible libraries have been invited to apply for project grants through the fund. The best ideas will focus on programming, partnerships and planning to strengthen the future of Allegheny County's public libraries.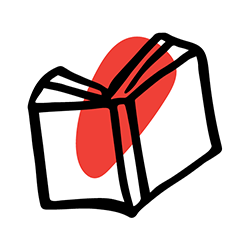 The RAD Transformative Community Library Fund is a $5 million investment to be made over the next four years that is dedicated to the libraries serving communities that have been designated as distressed.
With a deep appreciation for the vital role they play, RAD invites libraries that serve distressed communities to embrace transformative change. Few understand the hopes and needs of a community more so than its librarians. They are counselors, educators, advisors, researchers, caretakers, and friends of their communities. RAD seeks to empower library visionaries by asking: How can your library be a leader in your community's growth and vitality? Inside AND outside of your library's walls, what can you do to be change agents in your community?
RAD wants to help turn the answers to these questions into realities.
Goals for this program include:
E

xpanding and enhancing library experiences for current and future patrons
Establishing relationships with other libraries to optimize operations and sharing services
Building and sustaining organizational capacity, including staff and board leadership that is committed to measurable engagement
Centering libraries in community building and neighborhood development strategies
Optimizing funding opportunities that support long-term results
Eligible libraries should position themselves as community leaders for growth and transformation. These goals advance the Allegheny County Library Association's (ACLA) key initiatives in strategic direction.
The Transformative Community Library Fund supports collaboration and resource sharing among libraries, champions meaningful engagement at the board and staff levels, and serves as a model for promoting the value of library service.
This special funding opportunity does not affect the current ACLA basic distribution formula.
Background
Public libraries strengthen communities. Libraries are trusted frontline institutions that offer individuals of all ages and backgrounds free access to information and education and, according to research, have a positive impact on a community's social, emotional, mental, and physical well-being. While these impacts benefit all communities served by public libraries, communities with fewer resources – and the individuals who live in them – often rely more on libraries for these benefits than their well-resourced neighboring communities. In times of economic uncertainty, this reliance on libraries is even more acute. For many, especially now, the library may be a unique source of support and a beacon of hope.
Related research, however, indicates that libraries located in traditionally under-resourced communities are more likely to have less funding, smaller collections, smaller workforces, and shorter hours. These realities suggest that the communities that most need libraries may have less access to them. In addition, computer and internet access have become crucial resources for people in marginalized communities. 23% of Americans still do not have Internet access at home. Surveys show that among U.S. students who have access to only one device at home, 85% were classified as underserved, resulting in challenges completing homework assignments and keeping up with their peers academically. Often the device is a cell phone making it difficult to complete schoolwork. 56% of Internet users without home access say public libraries' basic technology resources are very important to them.
In Allegheny County, a number of factors result in unequal access to much-needed resources and opportunities. According to Pennsylvania's Library Laws, what constitutes an "economically distressed municipality" is meeting one or more of the following criteria:
(1) It is a city, borough, town or township with a market value per capita below the fifth percentile of all such cities, boroughs, towns and townships…
(2) It is located in a county having a personal income per capita below the 15th percentile of all counties…
(3) It is located in a county having an annual average unemployment rate above the 70th percentile of all counties…
Adding weight to libraries that serve communities that fall within Pennsylvania's "economically distressed municipality" designation, in 2021, with RAD's approval, ACLA revised its formula for distribution to county libraries. Therefore, more funding is allocated to libraries that serve communities where more than 15% of the residents fall below the poverty level. 26 of Allegheny County's 128 municipalities are in this category. Several of the county's libraries serve one or more of these low-income communities, many of which have over 20% of the population living below the poverty level. Most have school districts that are eligible for 100% of free/reduced lunches.
Since 1995, RAD has provided over $170 million in funding to Allegheny County Libraries, not including the Carnegie Library of Pittsburgh. While libraries on the whole are in significantly better condition today due to RAD support, the District recognizes the economic realities that libraries serving distressed communities continue to face.
With the revised formula implemented and shared services programs underway, RAD believes now is the time to dedicate additional resources to support the transformative visions of each library director supporting their local distressed communities in a meaningful way.

Eligible Applicants
The primary applicants for this initial grant opportunity are limited to those libraries that currently receive additional distress funding in the ACLA formula. Recognizing the uniqueness of each library that receives this additional support as well as eligibility fluctuations due to formula calculations, RAD and ACLA will work closely with each applicant on the viability of their proposal and use of funding. Note: physical presence in a distressed community being served may be a determinant factor on funding use.
Funding Uses
Proposals must demonstrate measurable Transformation for the communities served.
Some ideas include but are certainly not limited to:
Strategic and long-term planning – wherein libraries work with ACLA and other professionals to design and develop a long-term plan with measurable goals and objectives.

While not mandatory, RAD believes that charting a future course for action is always valuable.
Community building and engagement – wherein libraries embrace the needs of current patrons while building inclusive strategies to attract more users.
Equitable staffing and leadership – wherein libraries are able to attract and retain highly qualified staff, including children's specialists, school and community outreach personnel, and a passionate board of diverse leaders.
Patron services – wherein libraries have the resources and training to provide innovative and supportive patron services such as classes, counseling, makerspace, tech services, and more.
Expanded collections and spaces – wherein libraries have the resources to obtain and circulate more robust collections and the space needed to hold such collections.
Computer and Internet access – wherein libraries are able to expand their provision of reliable, high-speed internet for its residents, promoting digital inclusion.
General operations – wherein libraries can make improvements to their physical location, services, operating hours, programming and more.
Applicant proposals may be submitted in phases with the minimum amount requested starting at $25,000. The number of grants will depend on the quality of the proposals received; it is possible that no grants will be awarded. Libraries may wish to partner or collaborate with other libraries; however, the primary applicant must be one of the eligible libraries. Joint grant requests will be considered. Applications are expected to be reviewed continuously and awarded throughout the funding period.
Requirements
Because community engagement and participation are a vital component of this funding program's mission, RAD envisions a proposal that includes valuable input from community members of libraries that apply. Board, patron, and community input must be part of the proposal. Weight will be given to proposals that demonstrate community buy-in and strong commitment from the applicants' boards.
Library Directors along with their Board Chair will be expected to attend designated meetings with the RAD Board or committee to share results and provide public updates on their progress.
In recent years, RAD has prioritized shared services among libraries. To that end, grant recipients are required to participate in a current or future shared service project.
As this is a collaborative partnership between RAD and ACLA, ACLA will provide professional support and guidance, as needed, to libraries during the application process to better ensure a meaningful proposal is submitted. Each eligible library must work with RAD and ACLA staff during the entire proposal process.
Selection Process

RAD will review proposals on a rolling basis. Any final submission must represent the proposal exactly as it is intended to be understood. The RAD Library Committee will present its recommendations to the full RAD Board at one of the quarterly Board meetings.
Once a library proposal is accepted and awarded, ACLA will continue to work with the libraries to implement their project and/or strategy.
If a balance exists after the awards are announced, the RAD Board may seek additional applications using the same process.
Eligible libraries with any questions should contact RAD program officer Maggie Pike.
RAD's $5 million investment over the next four years will positively impact the services and programs our libraries offer their communities, and greatly buttress our librarians serving distressed municipalities.