Home

/

ArtWalk on the Allegheny
ArtWalk on the Allegheny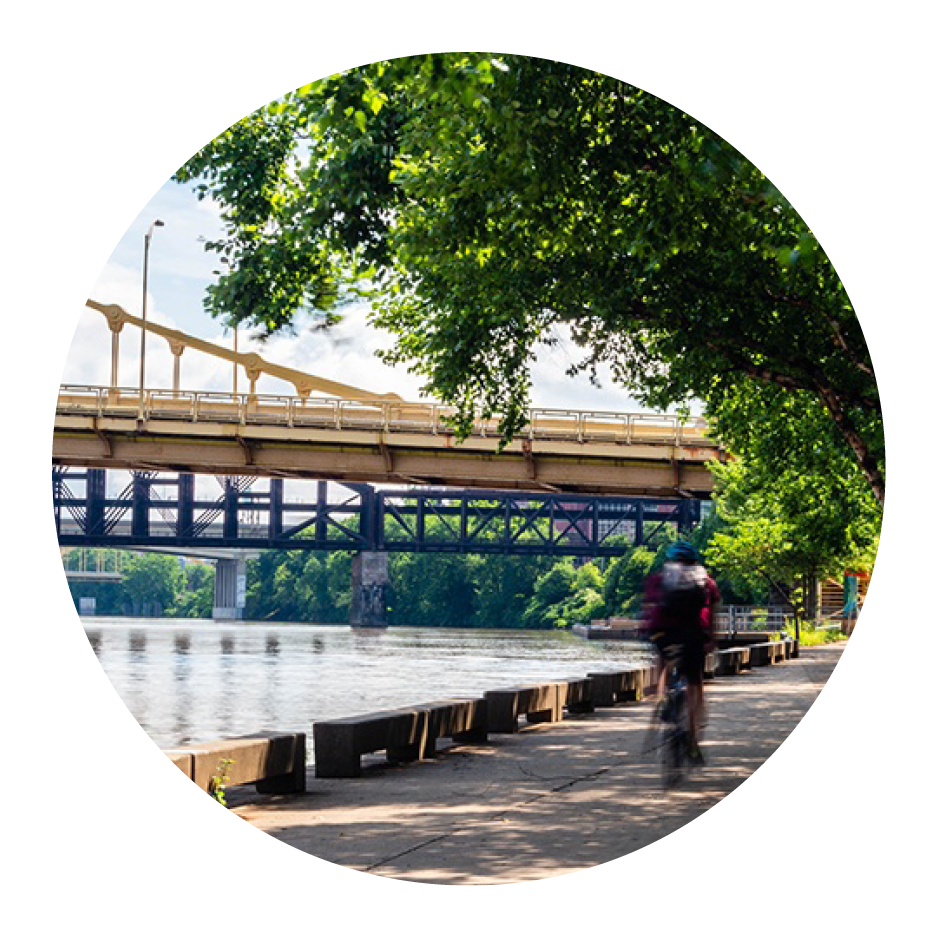 Commissioned large-scale public artwork and inclusive community spaces will create a riverfront "artwalk" with three new gateways to the Allegheny River.
Grantee
Grant Amount
$330,000
Project
ArtWalk on the Allegheny will artistically reimagine two miles of trails, industrial infrastructure, and access points along the Allegheny River from Point State Park through the Cultural District and up to the Strip District. Commissioned public artwork of varying scales implemented in public spaces along this section of the Allegheny will create a riverfront "artwalk" experience, beginning with a western gateway under the Fort Duquesne Bridge from Point State Park. Over the coming years, additional destinations and activations will be added to create an engaging, welcoming riverfront experience to draw more pedestrians, cyclists, and other visitors to Pittsburgh's world-class riverfronts.
Progress
June 3, 2021. "Invisible Ecologies," a new public art installation by Future Green Studio as part of ArtWalk on the Allegheny, debuts this week as part of the Three Rivers Arts Festival. Read more about the installation here.
November 6, 2020. The Pittsburgh Cultural Trust and project partner Riverlife have teamed up with the Office of Public Art to develop an artist residency and community engagement plan for the future of the Black Lives Matter mural site located Downtown under the Fort Duquesne Bridge, which was designated as one of the first sites for ArtWalk on the Allegheny. Pittsburgh-based muralist Camerin "Camo" Nesbit will lead efforts to repair the existing mural, followed by a process throughout the winter and next spring to activate the site through a collaborative mural redevelopment with other local muralists. Read more about this piece of the project here.
Partners
Press
Pittsburgh Post-Gazette - June 3, 2021